Our highly recommended parenting programme, The Radical Parenting Programme, is back for another year! We launched this programme in 2023 to help parents unravel their learnt parenting methods and to teach them how create a calm, happy family existence that focuses on Calm, Connection and Co-Regulation©. We were blown away by the amazing feedback we received from parents who attended the course and are excited to be running it again in 2024.
What is 'The RADICAL Parenting Programme'?
The Radical Parenting programme is aimed at parents/carers of ALL children with a focus on NEURODIVERGENCE. The Calm, Connection & Co-Regulation© (CCC©) – A Nurturing Parenting Approach is embedded throughout the programme which is designed to give you the confidence in taking back the power in your parenting. We ditch the textbooks, the consequences, the punishments and instead we guide and advocate for CONSENT, AUTONOMY, and AUTHENTICITY. Three crucial aspects for our children to develop healthy connections with the world around them.
NB: Any professionals joining this programme will need to interpret the language to their own setting. I.E – Parent/ Carer – Teacher/Teaching Assistant Etc.
The One Where We Don't Teach You How To Parent
At some point we all just want to give up, but we know deep down that we never will.
Our young people just want to feel loved and accepted even in their most vulnerable moments. This program is designed to help you begin the journey of Raising AUTONOMOUS NeuroDivergents instinctively, calmly, and with love. It's about stepping back into calm with Authenticity, Autonomy, and Acceptance.
Because the simple fact is that you KNOW how to parent. That instinct is a given. This programme gives you the confidence to follow that instinct without judgment, and with the power needed to stand up and say.
'No more will society control our lives" – We can be RADICAL
A Nurturing Parenting Approach
Our approach is nurturing and has been tried and tested for all families but with a special focus on neurodivergence.
It's a low-demand approach, embracing a neuro-affirming model of disability.
We incorporate 'The Spoon Theory', introducing calm, connection, and co-regulation, and helping vulnerable children create their own boundaries.
This comprehensive programme includes four parts and features guest speakers. It is trauma informed and interoceptive aware, offering programme guide booklets and a dedicated private Facebook connection group for further support. Optional follow-on support is also available, ensuring you have lifetime access to a dedicated community for ongoing support and regular annual refreshers.
We also have optional ongoing support via our CCC in 10, 5 and 3 with our BRAND NEW Radical Parenting Support sessions. Only available to those who have or are attending The Radical Parenting programme!
April 25th 2024 – Guide One: The Lessons I Learned
May 2024 (TBC) – Trauma Informed Guest
June 6th 2024 – Guide two: Trust Your Gut
June 2024 (TBC) – Kelly Mahler : Let's Begin with Interoception
July 18th 2024 – Guide Three: I Give Up 
August 2024 (TBC) – Parenting Guest 
August 15th 2024 – Guide 4: F*ck That Sh*t
August 2024 (TBC) – Connect session
This programme is life changing. I highly recommend to anyone that knows there has to be a better way. This course will give you the new skills needed to carve a different path for you and your family.
If you're struggling to support your neurodivergent family, this programme is the building blocks for the calm and connection that often is elusive without the right environment and awareness. It's allowed us to see beyond all the labels and diagnosis and support ourselves the way we need to just be ourselves.
Awesome training from instructors who really understand the real life application of their teaching first hand. Brilliant theoretical background making it easier to understand why certain strategies will and won't work with our children.
Excellent programme. Highly recommend, especially for neurodivergent families to help break the intergenerational trauma and learn how to connect with your kids on a deeper level.
This programme is designed to help you unravel your learnt parenting methods or those which are embedded with societal expectations, we will help you to begin creating a calm, happy family existence that focuses on Calm, Connection and Co-Regulation©
Guide One: To look back over your own childhood and recognise any similarities in how you were parented to how you are parenting today. Using the critical thinking technique, we will guide you through the parenting "norms" that affected our wellbeing and how we can reframe that today to create a more instinctive parenting style.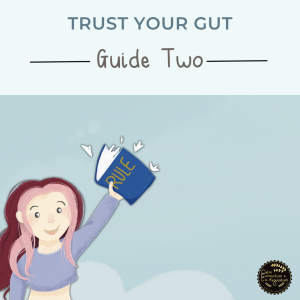 Guide Two: Trusting your instincts is a vital part of the process for RADICAL (UN)Parenting and we will discuss the many experiences of the facilitator and the learners where this has either proven to be true when listened to or when you wish you would have listened and acted on that gut feeling.
Guide Three: We all at some point, just want to give up, but we know that we never will. Neurodivergent people may struggle with change and transitions so we need to predict a fall back through and really plan on how we will manage this change.
Guide Four: Most importantly our young people just want to feel loved and accepted even in their most vulnerable moments, however these are presenting.Judgement is never a part of the RADICAL process.
IMPORTANT INFORMATION: We have THREE payment options, the EARLY BIRD option only applies when choosing the 'Book In Full' option. There are TWO payment plan options. Please note: Should payment fail during the programme then your access will be restricted until full payment is made, please read our full Payment Plan T&C's. If you change your mind, refunds are available if cancelling 21 days before the programme begins.
Simply click the relevant button below to book your place. After booking you will receive a confirmation email with the Zoom links to join the programme and next steps. Please add us to your email contacts so that you do not miss important information. We cannot be responsible if you miss the programme due to emails in spam/junk.
PLEASE NOTE: This programme does not teach you how to get your child to complete tasks or "behave to certain societal standards"